Loeries Loft Wood Cabin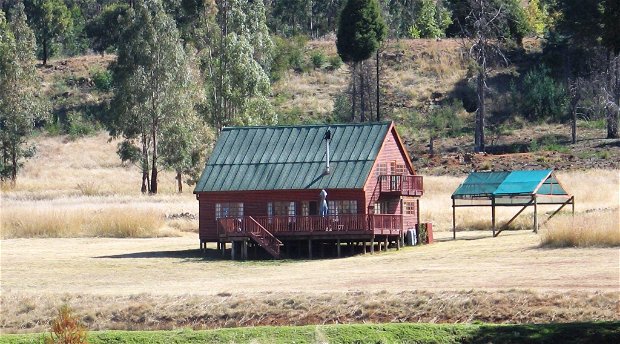 Loerie's Loft peers over one of the trout dams at Willow Creek Trout and Nature Reservice near Dullstroom, in Mpumalanga. Loerie's Loft is built in log-cabin style with rounded log exterior and a combination of timber paneling and dry wall on the interior. Ceilings in the upstairs area have exposed timber beams and the living and dining area is double volume to create a sense of space. The chalet is furnished with solid teak and sleeperwood furniture throughout.
Looking out over one of four well-stocked dams, is Loerie's Loft. Far enough away from the other cottages to ensure your privacy. If at any time you need company, just join us in the Willow Creek pub or watch your favourite sport on our flat screen TV.